Single bed
Single bed is suitable for children age
Single bed is suitable for children age starting from 2-3 years old. Protection side rear and guard rail front are recommended for keeping the child in the bed safely while sleep.
Pull out bed/trundle bed
Parents can consider to add the storage box or pull out bed/trundle bed under the bed.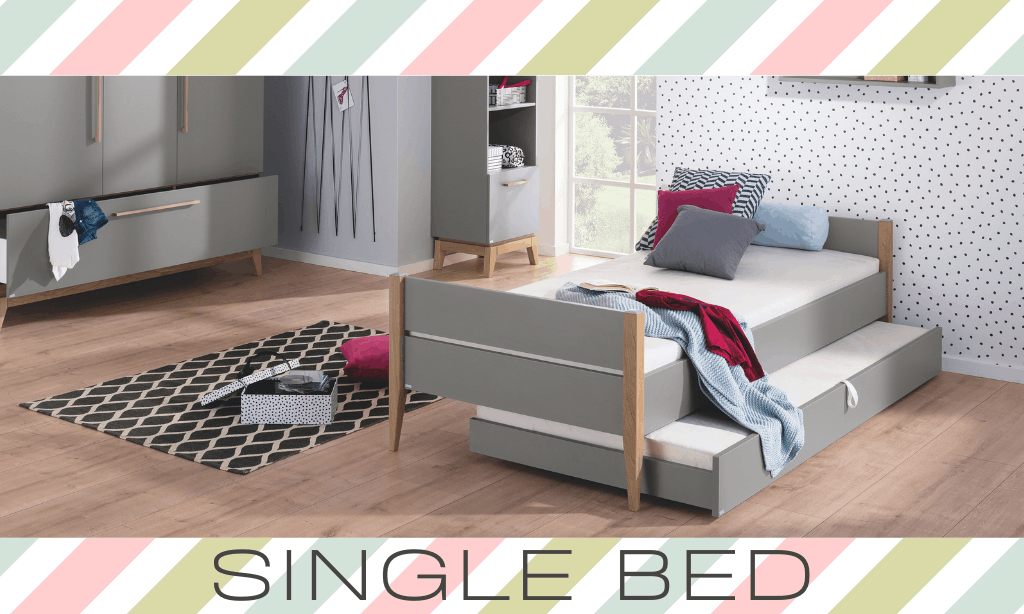 From the mattress surface to the ground, it is only around 45cm.  Even the young children can easily get in and out of the bed by themselves. Single bed size as follows: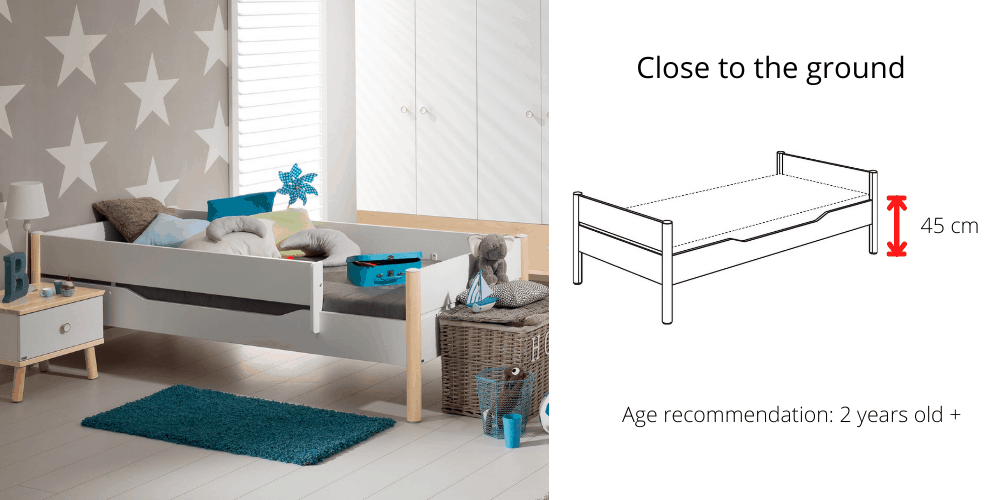 The protection side boards can be added at the rear and front of the bed.  It keeps the children safe inside the bed during sleep.  The protection side boards can be detached if no longer needed.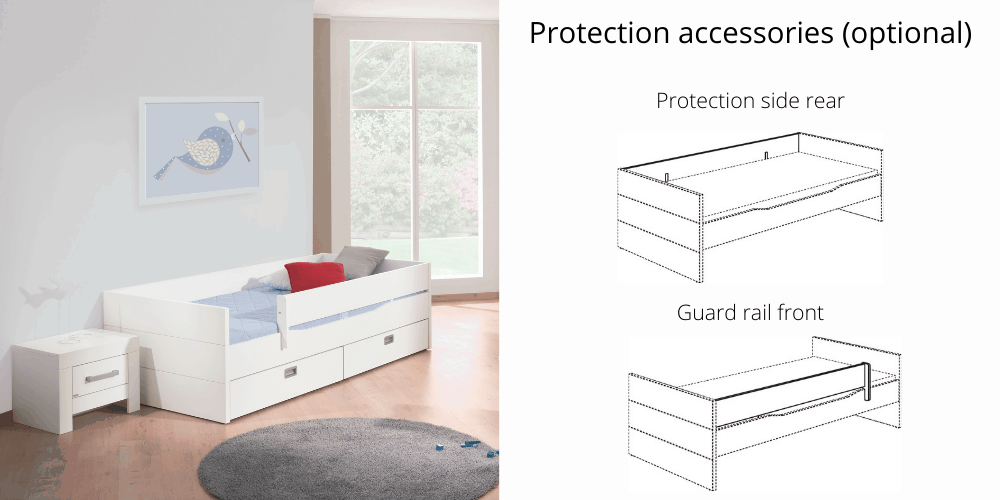 Under bed storage box is a smart solution for a small room.   Either half size or full size storage box turns the space under your bed into a place for storing things like pillows, comforters, or seasonal clothing.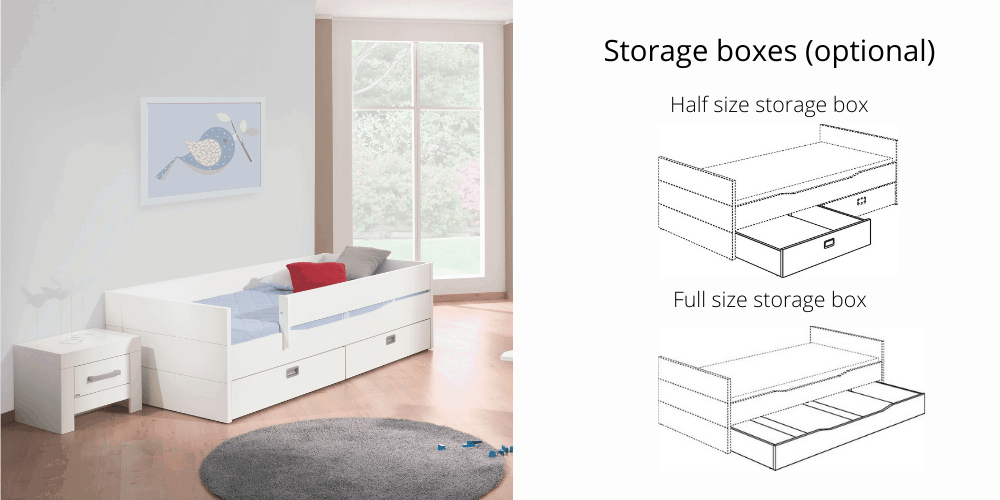 Pull out bed is a perfect solution if you have an overnight guest.  You can choose Pull out bed Floyd that its amazing feature to lift up the bed from the ground.  Or a trundle bed with mattress support that you can use it as a second bed or storage.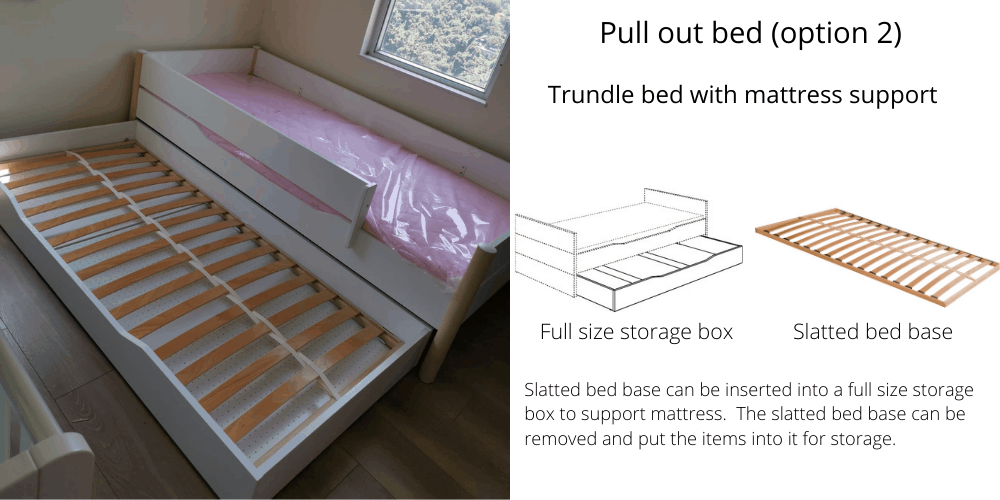 Modular design allows the children bed to convert to different forms with regard to the need of the little ones.   Bed forms is selectable from single bed , play bed, bunk bed and high bed to start with.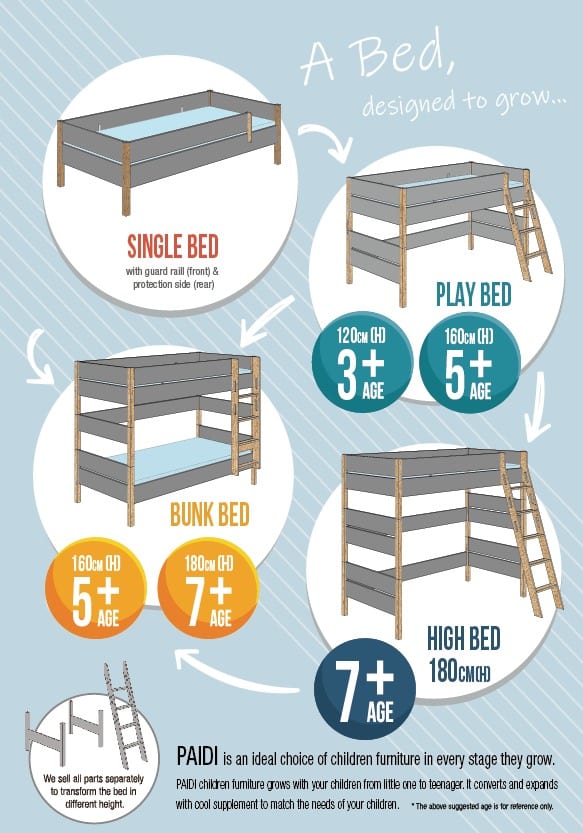 This page contains keywords of single beds, single bed frame, single bed size, single bed size hk, single bed hk, single bed dimension, single bed cad, single beds for sale, Single bed size, Single bed mattress
#paidi bed #single bed for sale #bed frame hong kong #toddler bed hong kong
Showing all 6 results