Play bed
Play bed can be so much fun for preschoolers (3-7 years old).  The spacious under bed area can turn into a fun zone and a little library especially when you need more space in the room.  Play bed is modular designed which convertible to various bed forms such as single bed, bunk bed and high bed.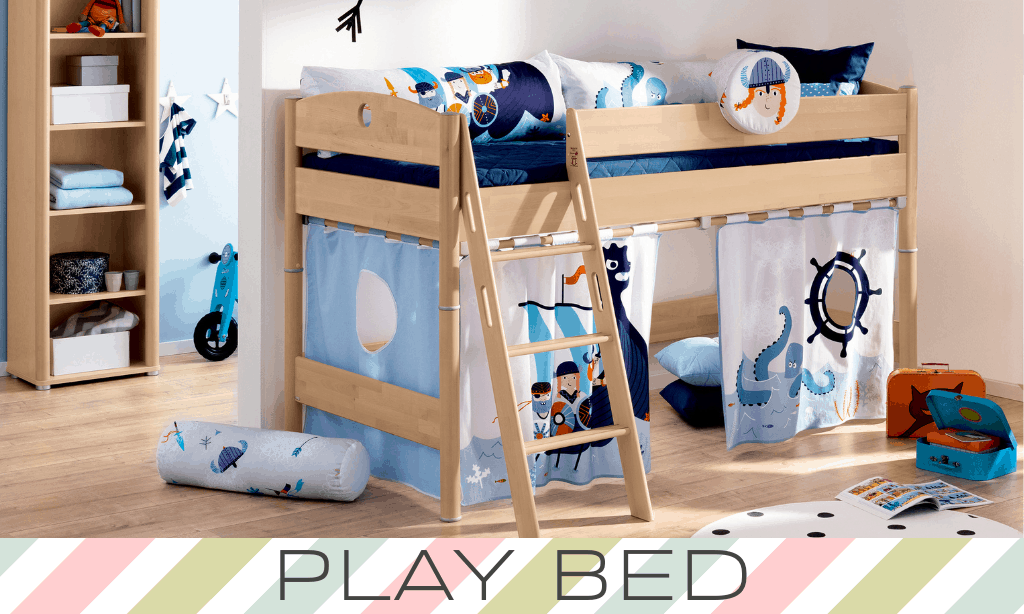 What age is recommended for using Play bed?  When your child is over 3 years old, you may consider Play bed 120cm high to start.  It is not too high for a child to climb up and down.  And it is easy for parents to check on the child at night.  Please take a look at the below diagrams.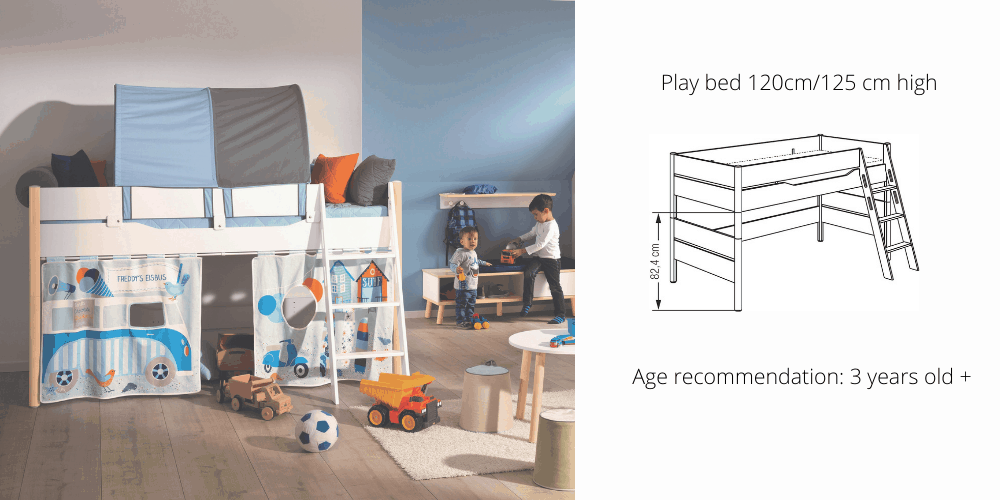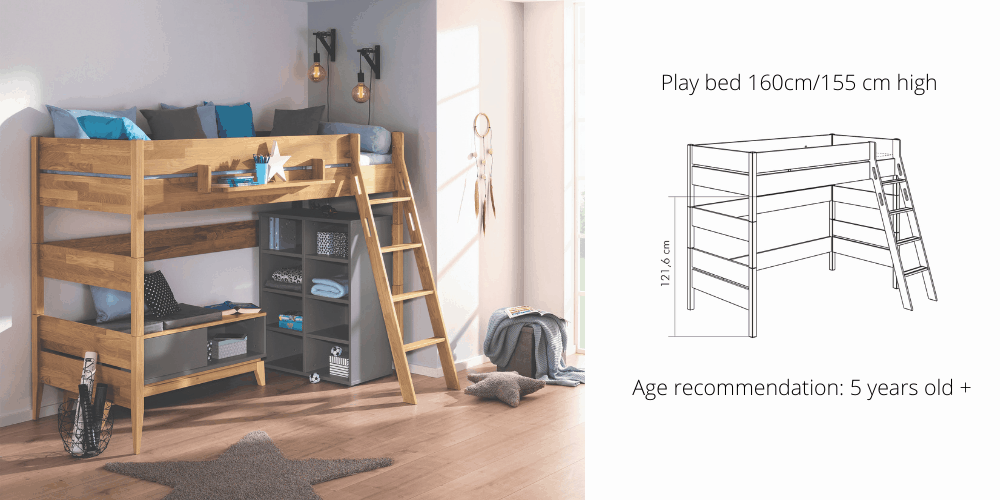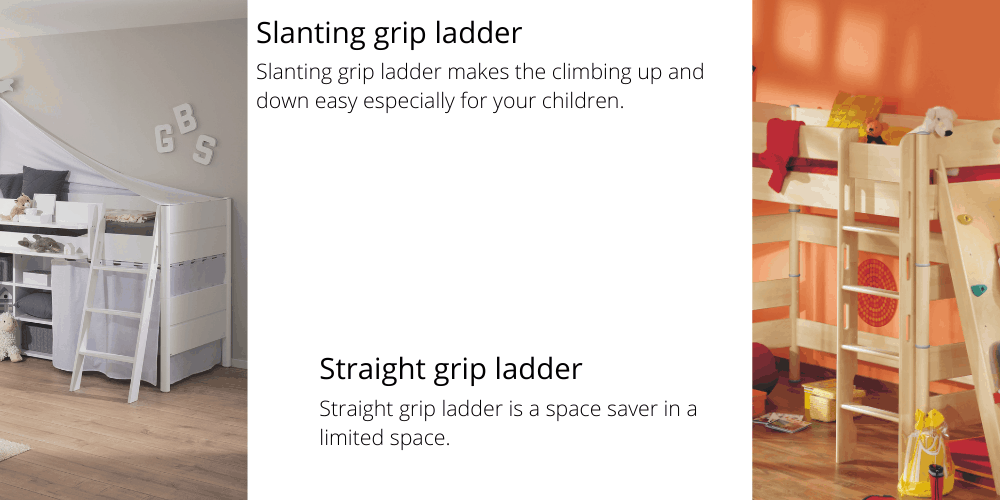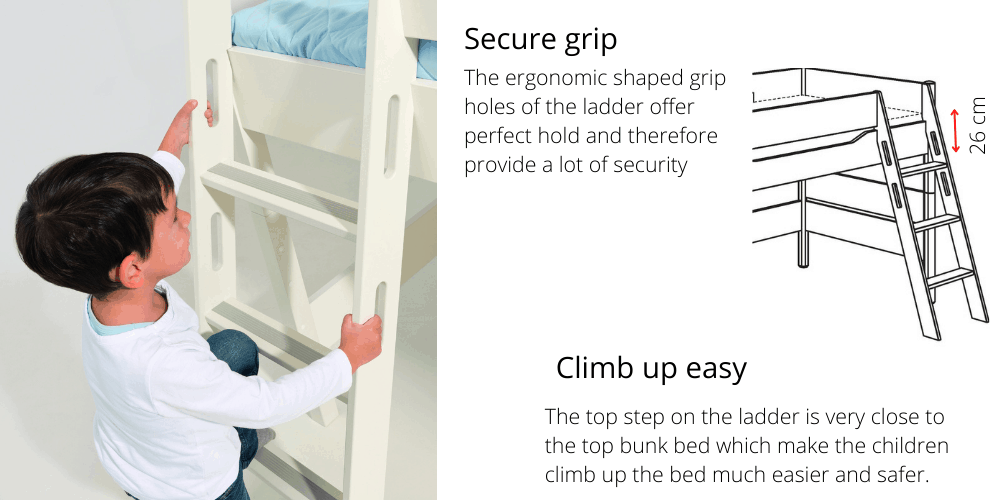 Modular design allows the children bed to convert to different forms with regard to the need of the little ones.   Bed forms is selectable from single bed , play bed, bunk bed and high bed to start with.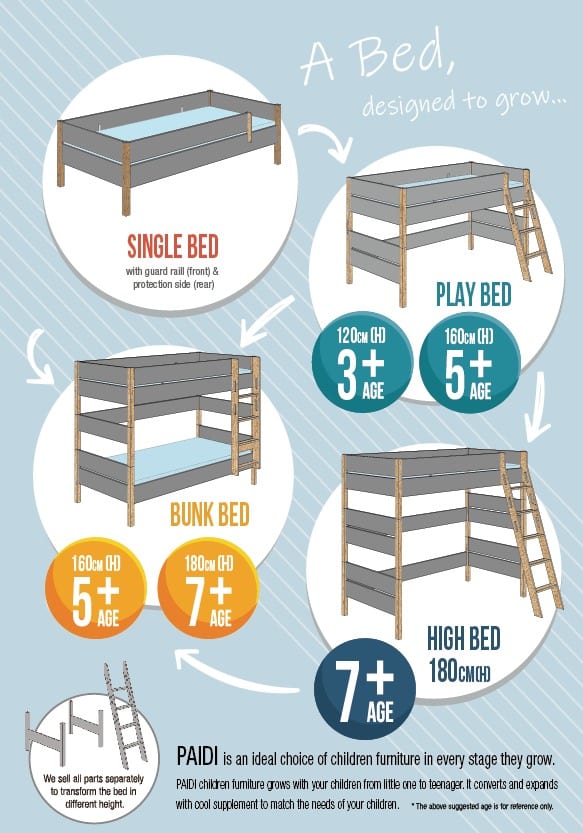 Showing all 10 results