High bed
High bed is a good choice for a children (8 years old or above) as a study desk can be put underneath.  The spacious under bed area can turn into a extra room for personal space especially when you need more space in the room.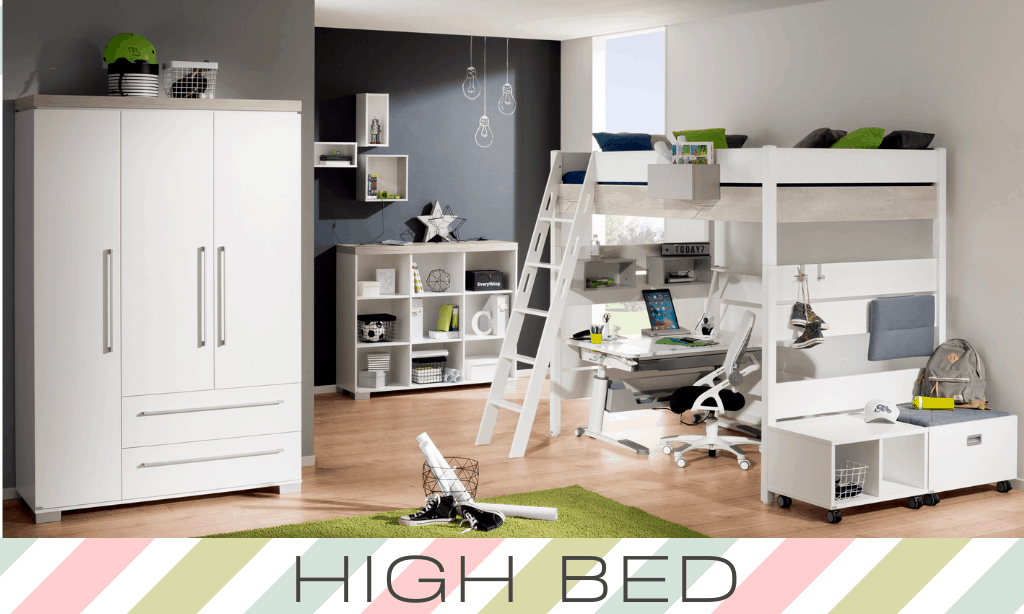 What age is recommended for using High bed?  It is quite high to sleep on the top bed so the age recommendation is over 8 years old.  Please take a look at the below diagram.  The undersea area is very spacious even for an adult.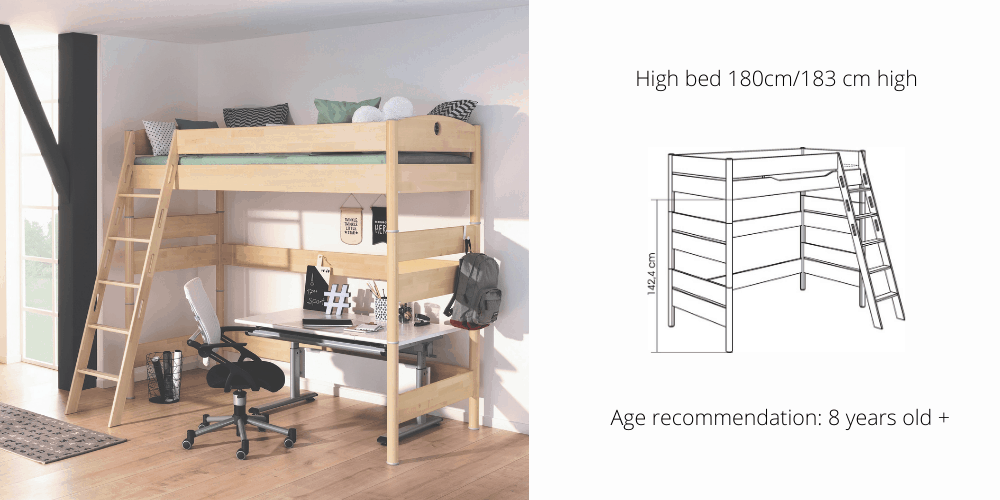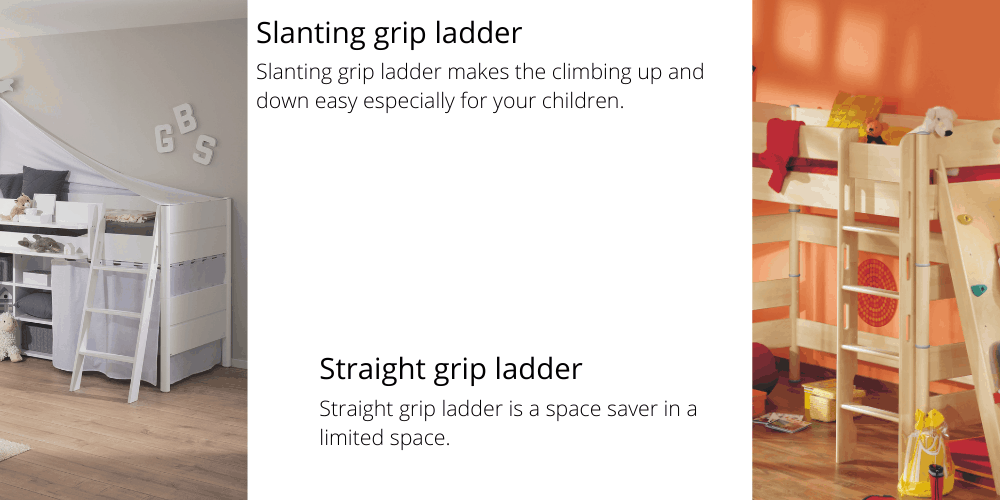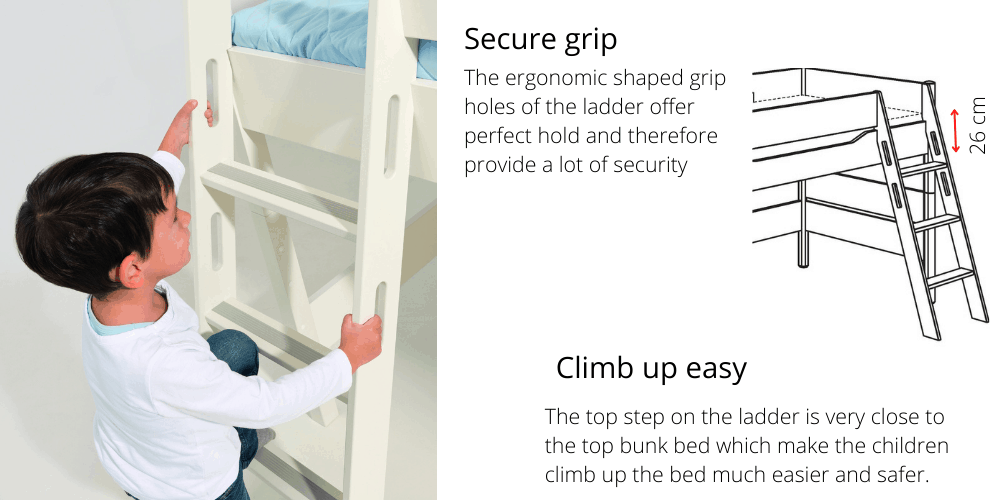 Modular design allows the children bed to convert to different forms with regard to the need of the little ones.   Bed forms is selectable from single bed , play bed, bunk bed and high bed to start with.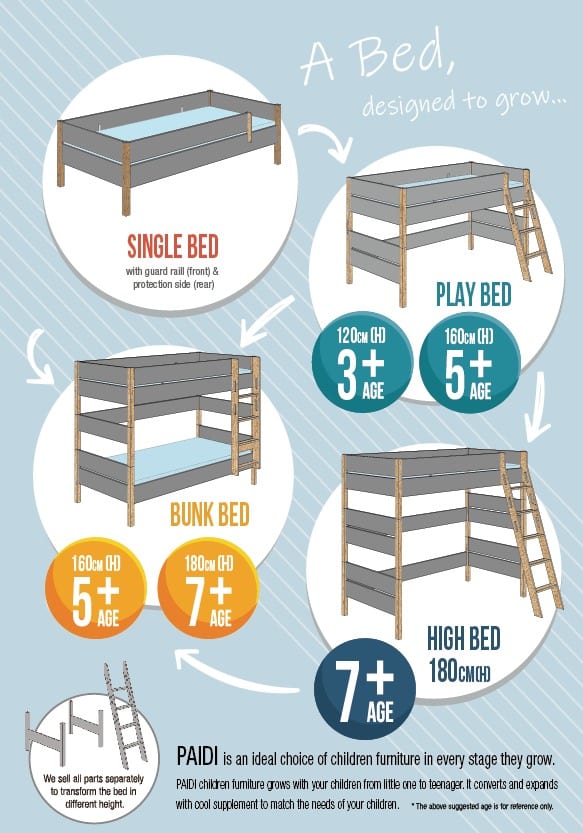 Showing all 4 results