Seat width: approx. 41cm

Seat depth: approx. 28-40 cm

Backrest height: approx. 46 – 74 cm

Backrest width: approx. 40 cm


Max. load-bearing capacity: ca. 80 kg
Cover: 100% polyester, breathable 3D cover
Color: Rosé, grey, green and light blue.
Two seat height ranges
Ypso is intelligently adjustable from first grade to graduation and beyond. Two seat height ranges can be adjusted with a quick release:
A = low from 30 – 38 cm,
B = high from 38 – 46 cm.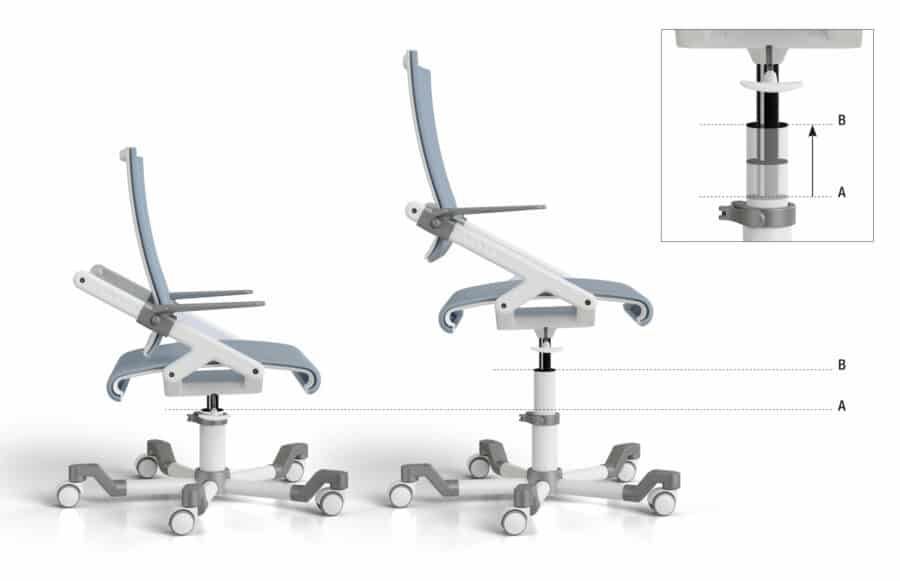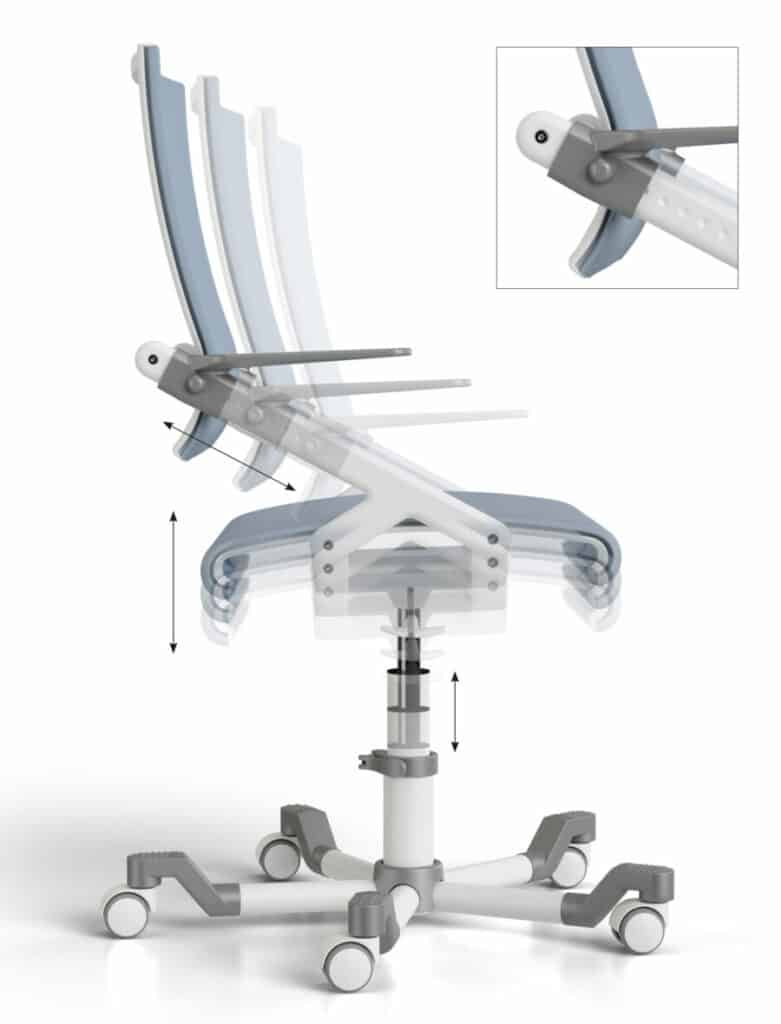 Adjustable seat depth and backrest
The push-button system on the armrests makes it easy to adjust the depth of the backrest and the height of the armrests.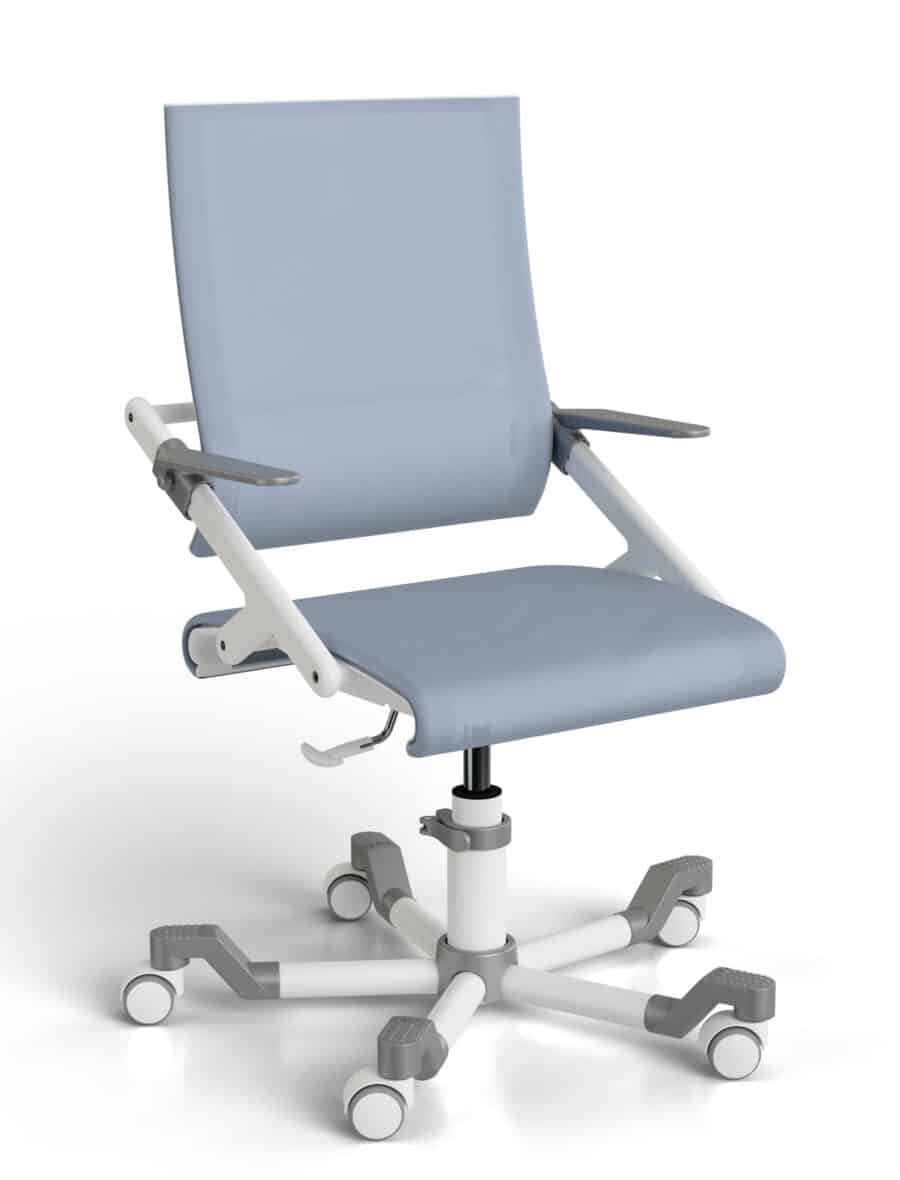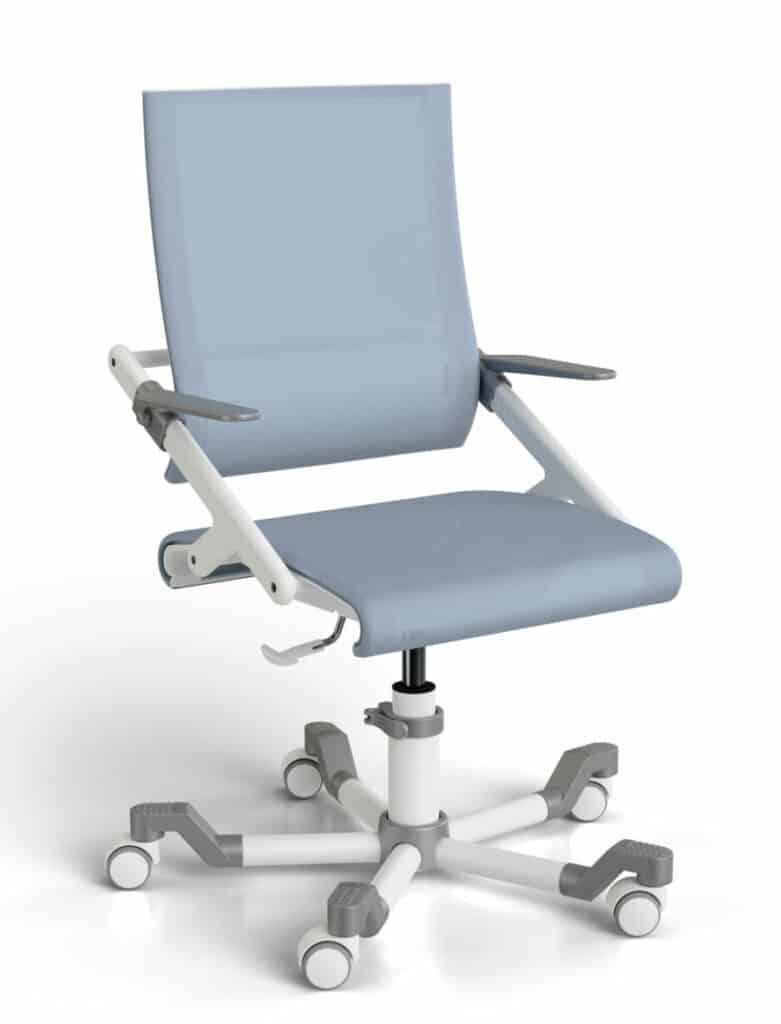 Technical data
Seat height A = low: approx. 30 – 38 cm
Seat height B = high: approx. 38 – 46 cm
Seat width: approx. 41 cm
Seat depth: approx. 28 – 40 cm
Backrest height: approx. 46 – 74 cm
Backrest width: approx. 40 cm
Load capacity up to: max. approx. 80 kg
Cover: air-permeable mesh cover, 100 % polyester
Frame: white/silver grey