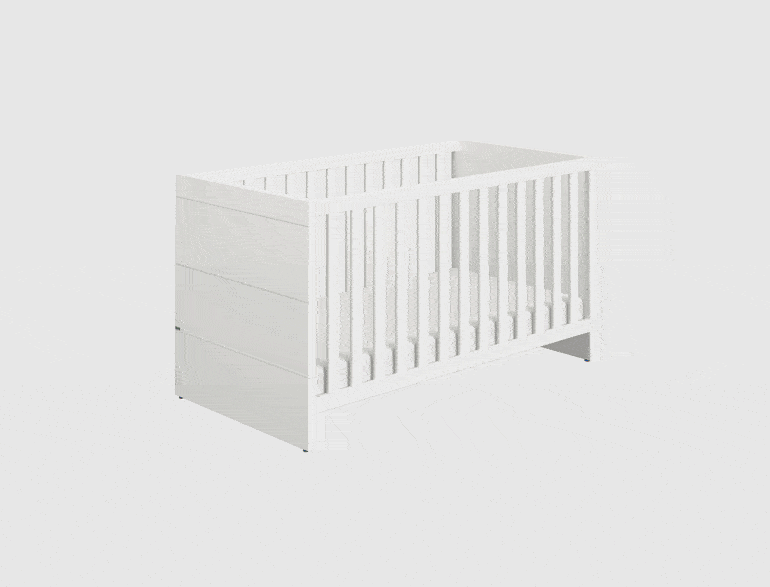 PAIDI children's furniture grows up with your child – because it can be converted, extended and added to.
Growing up with your child and sustainability are aspects which characterise all of our high-quality children's furniture product ranges. PAIDI furniture accompanies your child through many years of their life. The right bed for the right stage of development is always part of the package – from babies to teenagers.
PAIDI baby furniture is not only extremely safe, strong, durable, flexible and sophisticated, but also look good. You will be inspired by the great variety of materials and surfaces, also many possible combinations.
The intelligent modular bed system allows the beds to be changed and adjusted to different forms from single bed, play bed and bunk bed according to the child's age and needs. Along with various décor and fun elements, it makes the bed to be a perfect place to rest and play.
PAIDI desks can easily adjust in height and enable an optimal adaptation to the current height. In combination with tilting table tops, muscular tension and headaches can be prevented.
Our team could give you the best advice with our years of experience.
Need some idea how to plan your children's room?  PAIDI provides friendly and parents-oriented consultant service for you.  With a wide variety of selections on beds, wardrobe and study table for kids, we will help you help you to find the right furniture that your children love.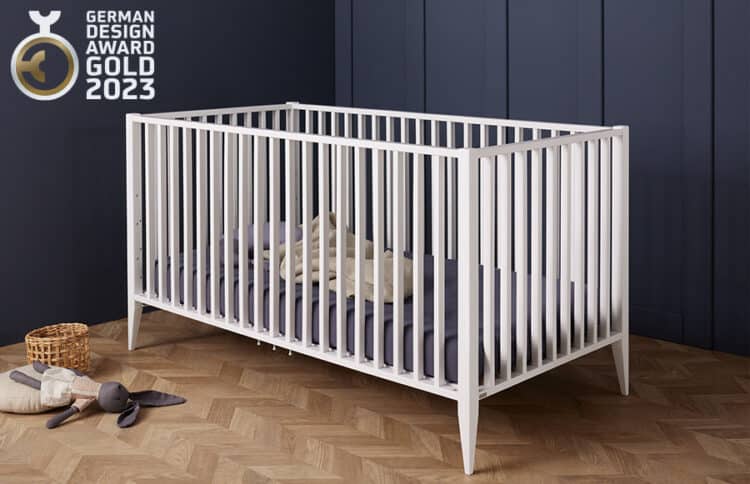 German Design Award Gold for Felie
" We bought a bunk bed set and happy with the quality of the product. We then purchased the matching cupboards and side table along with a few other accessories all of which are amazing.



We did have trouble with one item, which we contacted Bill, our contact at Paidi, and he was great. They have been amazing with communication and after sale support.



Problem solved within a week with a continued guarantee of the product. We will be shopping at Paidi again when we next need furniture. Thanks Paidi and thanks Bill. "
Dave and Amber (Tung Chung)
Many novice parents asked: "My baby's crib is too small for now. It is time to change the bed. How do I choose and what to pay attention to?"
Children's beds, as the furniture that your children use for a long time every day, certainly should not be taken lightly. First of all, safety is always the top priority. It is very important to have the internationally recognized safety certification of the European Union, which has the strict monitoring standards in terms of materials, product structure and production process, especially the quality of German products is well known worldwide. It is the guarantee of confidence.
Since children's growth period is divided into several stages, of course, children's beds are best to be flexible, able to change with age and reduce waste. Children's nature is like playing, if you can have some more playful elements in your room, such as slides, rock climbing, sandbags, basketball, etc., plus colorful tents and curtains, it is going to fulfill the dream of them.
With limitless imagination on fun, high-quality materials and clever security concepts, PAIDI's furniture not only provides your children the first big adventure also the safe and healthy sleep in their growth.
The PAIDI collections comprise cots, and different styles of beds: cabin and pull-out types, high beds and bunk beds; wardrobes, height-adjustable desks,  ergonomic chairs, and modular furniture pieces.