Floyd Pull-out bed / Trundle bed - Floyd. For all occasions.​

In this way all PAIDI beds of the Kidsworld range get a double bed. In no time a cosy bed for overnight guests or a large chill-out zone can be created.
Space-saving in everyday life, easily pull-out when needed, mobile with rollers: the pull-out bed / trundle bed – Floyd Floyd offers a lot of opportunities, can be placed next to bed or anywhere in the room.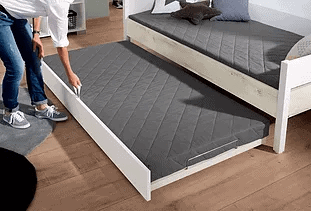 Floyd can be pulled out with a belt. The integrated mattress support guarantees a good sleep.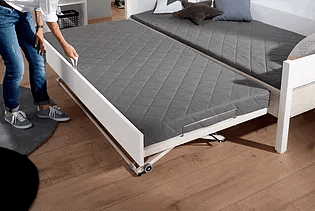 The pull-out bed can easily be lifted thanks to a gas pressure mechanism. Raised up it is in a slip resistance position.
Clearing up: pull the belt and at the same time press the bed down, put it under the bed – finished.
#pullout bed #bed with pull out bed #kids bed hk #kids bed hong kong