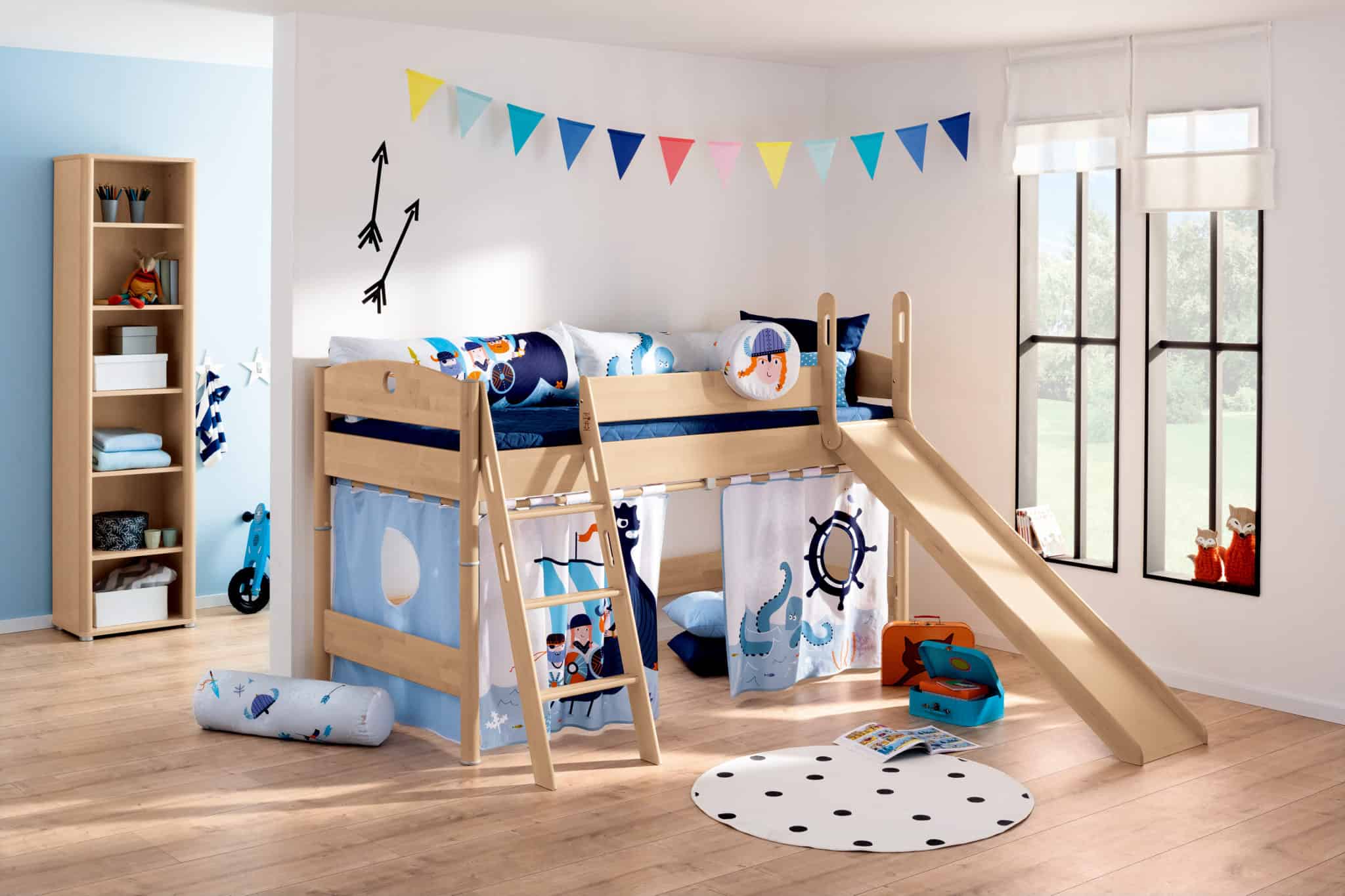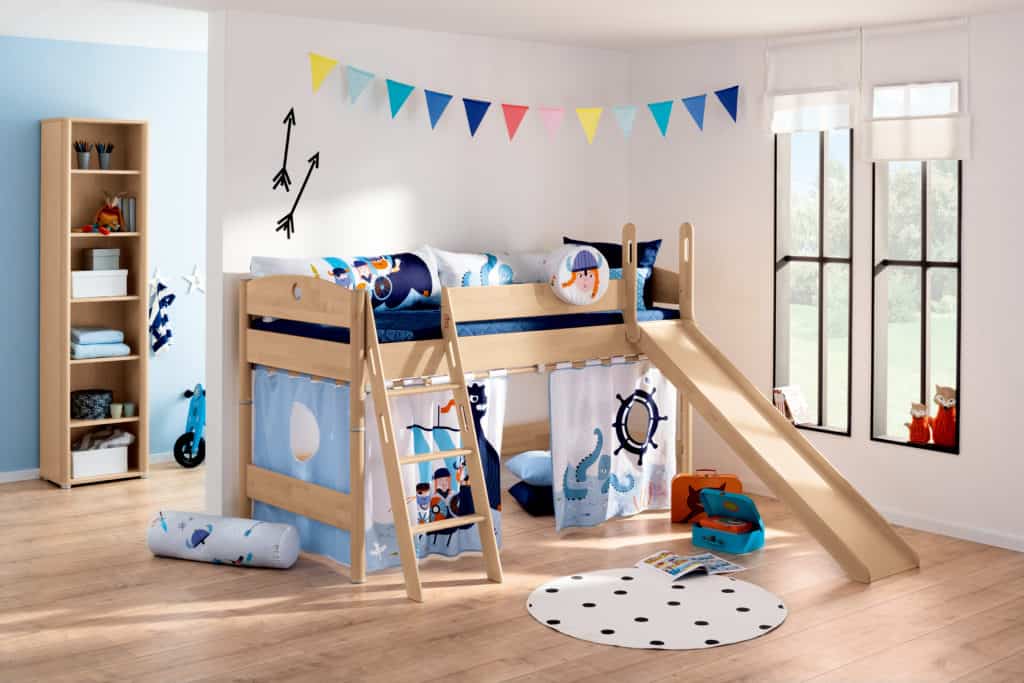 The fronts of the furniture are made of real birch veneer and can be in many different forms. Soft accents are the rounded edges and also headboards with a little peephole. For the Fleximo collection there are plenty of supplements: wonderful canopies, colourful curtain sets, swing and climbing wall.
Modular design allows the children bed to convert to different forms with regard to the need of the little ones.   Bed forms can be chosen from single bed , play bed, bunk bed and high bed to start with.  
Single bed is suitable for children age starting from 2-3 years old.  Protection side rear and guard rail front are recommended for keeping the child in the bed safely while sleep.  Parents can consider to add the storage box or pull out bed/trundle bed under the bed.
For preschoolers (3-5 years old
Play bed can be so much fun for preschoolers (3-5 years old).  The spacious under bed area can turn into a fun zone and a little library especially when you need more space in the room.
Bunk bed is an ideal choice for two siblings who share the same room.  Extra protection boards and hanging shelves are worth for consideration.  The storage box or pull out bed/trundle bed can be put under the bed.
Preteens (10 years and up) begin to like their own private space so high bed allows them to sleep on the top bed and work under the bed.  
Youth bed is also designed for preteens and teenagers who like their beds in more stylish way. 
Do you need help to recognize your children's room with style in Hong Kong?  Fleximo has many various shelves and wardrobes to choose from.  Tidying up the room will never look so good and easy.  
Bed frame

Each bed frame comes with slatted bed bases in solid beech wood which provide support and comfort needed. And also stable support to spine and ventilation to mattress.

Cold foam mattresses

PAIDI provides some good cold foam mattresses that choose from. It prevents
backache and blend with the shape of body and provide the necessary support for spine.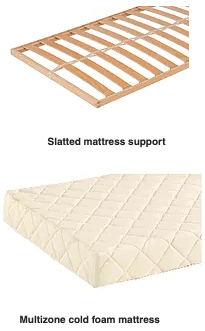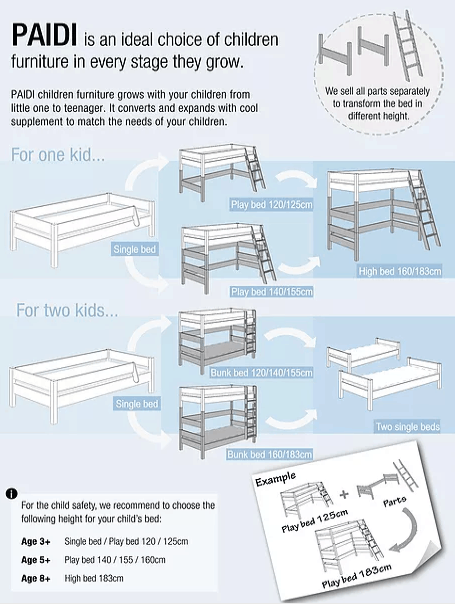 For free consultation and price details, please contact us from here. contact us page.