Original author: Fritzi (a German working mom)
Original article from https://www.paidis-world.de/einen-oscar-fuer-bente/
The article is originally written in German.  Translated by Google Translate and PAIDI HONG KONG
When we moved into our new apartment in Hamburg, we did not consider that our small guest room could become a children's room faster than expected. Accordingly, we did not think about whether the room is well cut and all the things that such a small person needs can be stowed in it. Our guest room furniture consisted only of a comfortable bed and an ordinary wardrobe which we used as additional storage. The layout of the room or the size was relatively irrelevant to us for this purpose. And the thought of children (actually) still a long way off.
The guest room becomes a children's room
At the end, it usually turns out differently than you think. So, after we held the positive pregnancy test in our hands, it quickly became clear that our chic (but not very practical) old apartment leaves no room for "emergency solutions". So we had to say goodbye to our guest room. After all, we wanted to create a place for our daughter Bente where she could feel completely comfortable. Our guest bed and wardrobe were sold, new storage space was created in the kitchen and dining room and the new children's room was equipped with a changing table. After all, the little miracles don't need much at first. At least that's what we thought.
The thing with the nest building instinct
Not only the nest building instinct, no also our anticipation and the fact that there are just too many cute things for nannies, made the mountain of things for our unborn child grow quickly. And at the latest after the birth, when all the beautiful and lovingly selected gifts came in, it became clear that we would not get far with a small changing table.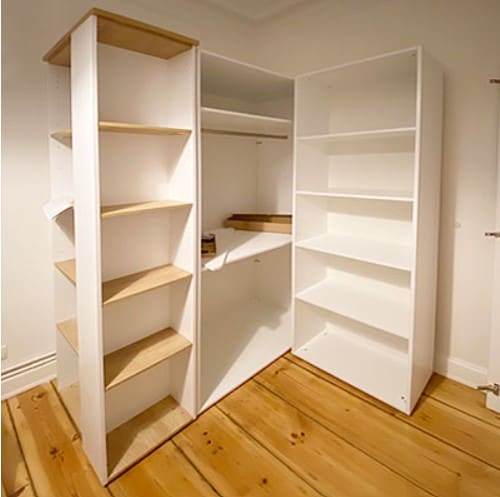 Now our children's room with about 12 square meters is really not the smallest, but unfortunately it is terribly unfavorably cut. After I had already become aware of PAIDI while looking for a new bed for Bente, it was now obvious to look for a chic closet here. Our new cabinet should not only be chic, but also offer plenty of storage space. And also fit well into the narrow, elongated children's room without appearing bulky.
Our new space miracle is called: OSCAR
When it comes to the cot, PAIDI's OSCAR series convinced me directly with its Scandinavian feel-good look. And as luck would have it, OSCAR also boasted a beautiful corner wardrobe. This is space-saving space miracle that fits into every corner and thus cuts a fine figure even in small rooms. Another advantage for OSCAR is the fact that the corner wardrobe can be flexibly mounted, so that the cabinet sides can be set up according to the room ratio and requirements. So the cabinet really fits into every corner. And if there is still some space available, the cabinet can be individually expanded by various adjustment elements. An absolute all-round carefree package and thus exactly the right solution for us!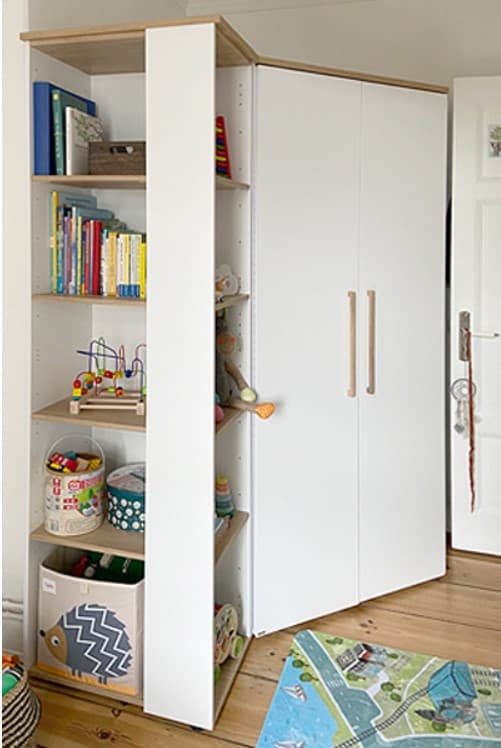 A corner wardrobe made for us
The corner where OSCAR was to move quickly became clear, as was the way we wanted to mount the cabinet. We were able to do without some extra space. So we decided to add a nice adjustment element to the wardrobe. The corner shelf is intended to provide additional storage space for books and toys. Inside the corner wardrobe, not only the two standard clothes rails and many shelves, but also two extra laundry compartments should provide enough space. To be able to store all the big and small things from Bente neatly and clearly. Gradually, we put together the perfect solution for our needs and Bente's children room with ease.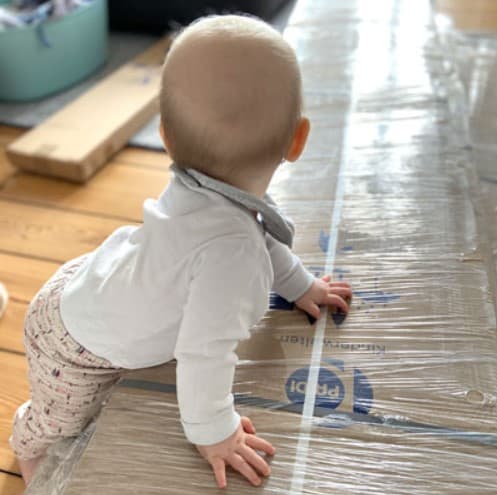 PAIDI – The best decision for us
Whether ordering, delivery or assembly, the arrival of our new space miracle went smoothly in all aspects.  And best of all: The corner wardrobe, with its high-quality look, literally nestles in the corner of the room and does not look massive.  The mixture of chalk white wood and stylish accents in solid oak gives the piece of furniture a certain lightness.  Thus, Bente's children room will become a genuine (but above all well thought-out) oasis of well-being, in which it is wonderful to play and grow up.
Learn more about Oscar baby room furniture:
https://www.paidihongkong.com/baby-world/oscar-baby-collection-2/