Stylish and cosy ambience.
Body + front: Icy white particle board
Cover plate: Solid beech wood
Bedsides: Solid beech wood
For price details, please send us a message through contact us page..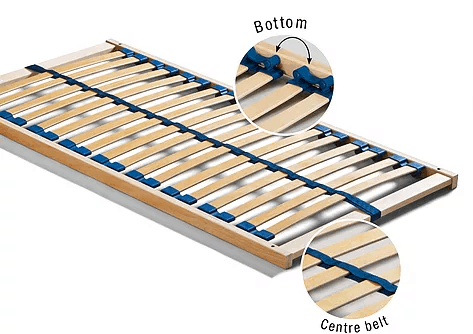 AIRWELL® Comfort Slatted mattress support
The AIRWELL® Comfort slatted bed base creates perfect, constant spring characteristics even at high loads due to the special bearing technology on caoutchouc caps.
Even load distribution via centre belt.