PAIDI desks. The ones with the crank … and a lot of other functions.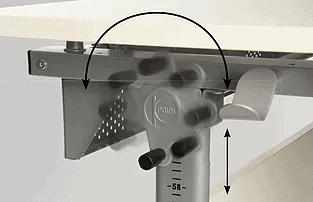 The crank on the PAIDI desk is for a continuous height adjustment.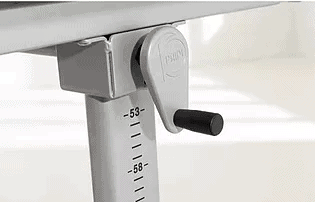 Removable: The height adjustment crank can be fitted on the left or right. It is easily be removed.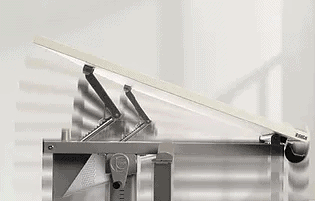 Standard feature: All PAIDI desks are equipped with a high-quality tilting mechanism that permits an inclination up to 19°.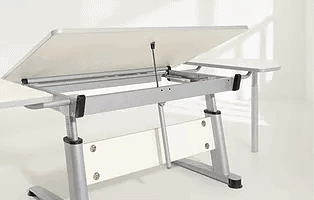 An air suspension is optional available for the desks Falko and Scout. So the desk can be tilted up to 21°.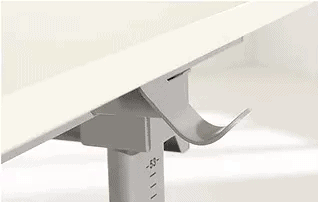 This practical hook is made for the backpack. It can be fitted on the left or right side.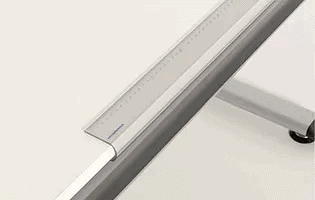 Double use: The ruler is already handy and is also an edge strip so nothing can fall off.