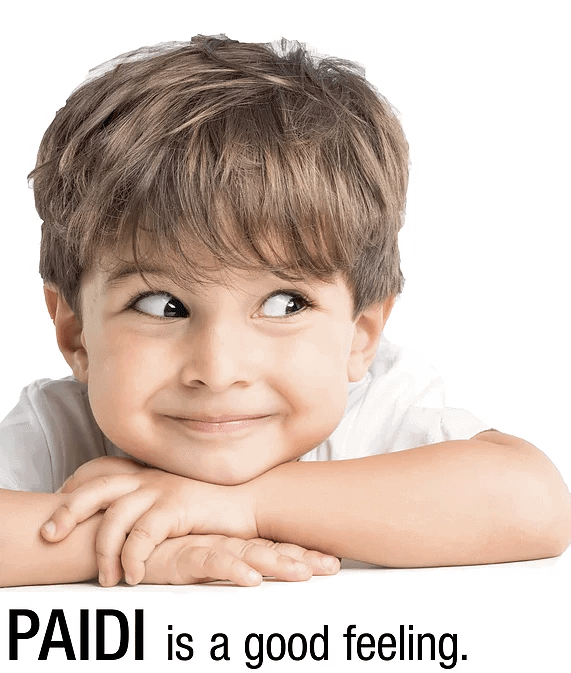 PAIDI is stable.
Playing, gymnastics, romping, alone or in company … our quality products are extremely stable and last for years under maximum loads.
PAIDI: safety first.
The sophisticated safety concept includes stable guard rails on play,high and bunk beds as well as partly luminous elements.
PAIDI is ergonomic.
A perfectly coordinated sleep system ensures a great night rest, ergonomically designed handle holes in the ladders are adapted to movement sequences.
PAIDI is trust.
PAIDI only uses the strict Europe DIN and EN qualified materials to produce its bed and furniture. And of course we apply non-toxic paint on our products. It is typically used for children's toys. Hence, our products are allowed to wear the ecolabel "Blue Angel". To know more about Blue Angel label, please click here.