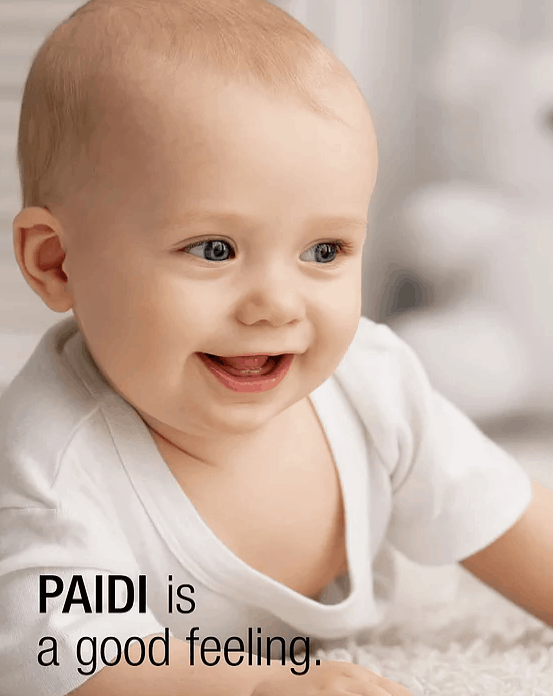 PAIDI is trust.
A careful choice of materials goes without saying, as is the proper, child-friendly processing of our beds and furniture. And of course we look for non-toxic paints, our products are allowed wear the eco-label "Blue Angel".​
PAIDI is combinable.
We see the big picture – and make sure that it fi ts: Lots of PAIDI furniture can be combined and extended with products from our other segments.​
PAIDI is ergonomic.​
Relief for the parents backs: The slatted bed base of the cot can be placed at in 4 different heights. And for the healthy development of the children from the start, the slatted bed base AIRWELL® Comfort is standard with PAIDI.​
PAIDI is stable.​
Drawers open and closed … no problem. Our quality products withstand continuous nuisances – for many years.​
PAIDI is safe.
We do not compromise safety: All of our furniture complies with the strictest safety standards. And with the protection set we offer you an even better feeling during the transition from cot to junior level or to a junior bed.