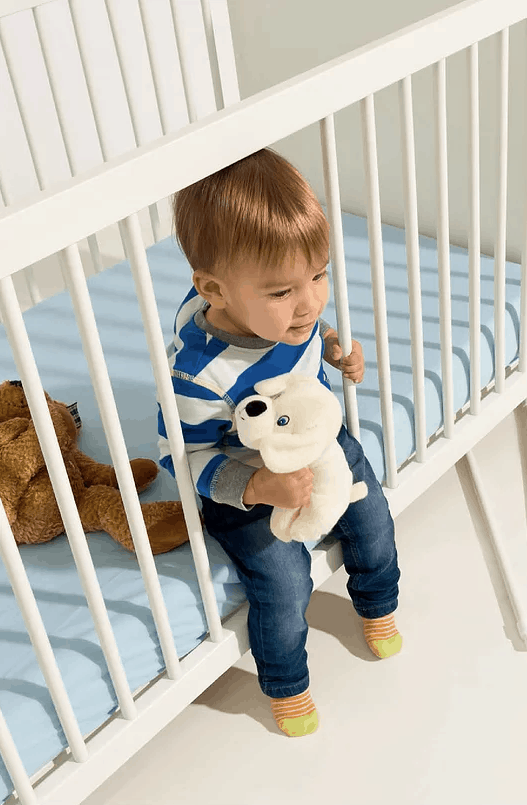 The younger the child, the more sleep is needed. All the more important is the decision for the right bed.
PAIDI cots are designed from the very beginning for high sleeping comfort – and for the subsequent phases it can simply be rebuilded and expanded.
Definitely the right decision.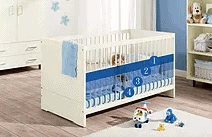 Complete safety.
The slatted bed base of PAIDI cot can be placed in 4 different heights. AIRWELL ® Comfort slatted bed base: Protection for the child, comfort for parents.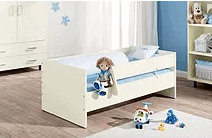 Good Transition
Add the protection set to make the cot become a junior bed. The set comes with the protection side (back) and guard rail (front) to ensure safe sleep even without grid sides.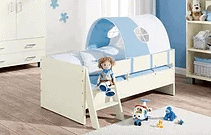 Playful security.
The play tent is matching the protection set which can be affixed to the guard rail(front) and protection set(back) that gives a playful safety feeling. The optional small ladder makes the set certainly an adventure.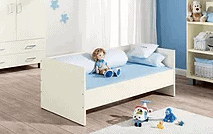 All the freedoms.
By removing the front guard rail a children's sofa is created.