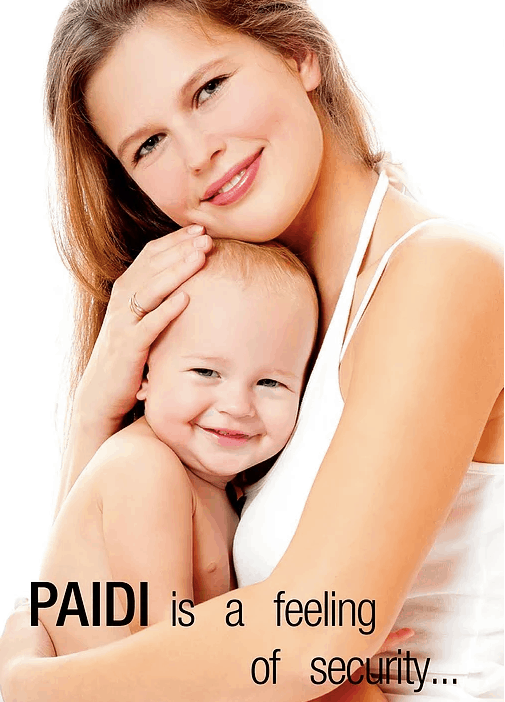 Dear parents,
More than 80 years ago, we at PAIDI dedicated ourselves to "the happy child" – and since then developed furniture specially designed for babies, children and teenagers. Meanwhile, millions of children have grown with PAIDI and they are now parents themselves… and want for their offspring the brand they can trust from the beginning: PAIDI Safety has been always the highest concern at product development and production. Back in the 50s, the first crib PAIDI with removable bars was developed, which allowed the little Earthlings the safe exploration of their surroundings. With the current collection, we can now offer an additional, special safety option: The junior level with protection set for the transition period, when the child slowly grows too big for the baby cot but it is a bit too soon for the junior bed or the bed.
As you browse through the webpages about Baby World, you will undoubtedly find: PAIDI furniture and beds are not only extremely safe, strong, durable, flexible and sophisticated, but also look good. You will be inspired by the great variety of materials and surfaces, also many possible combinations. We all look forward to many happy years with PAIDI – far beyond the baby time: We give a 5-year availability guarantee on Babyworld collections. And when the child grows, many of these collections can be combined with the play, high and bunk beds from our segment "Kidsworld" and the desks and chairs from "Schoolworld"
We hope you enjoy discovering the PAIDI world and we look forward to many years together.
Your PAIDI Team